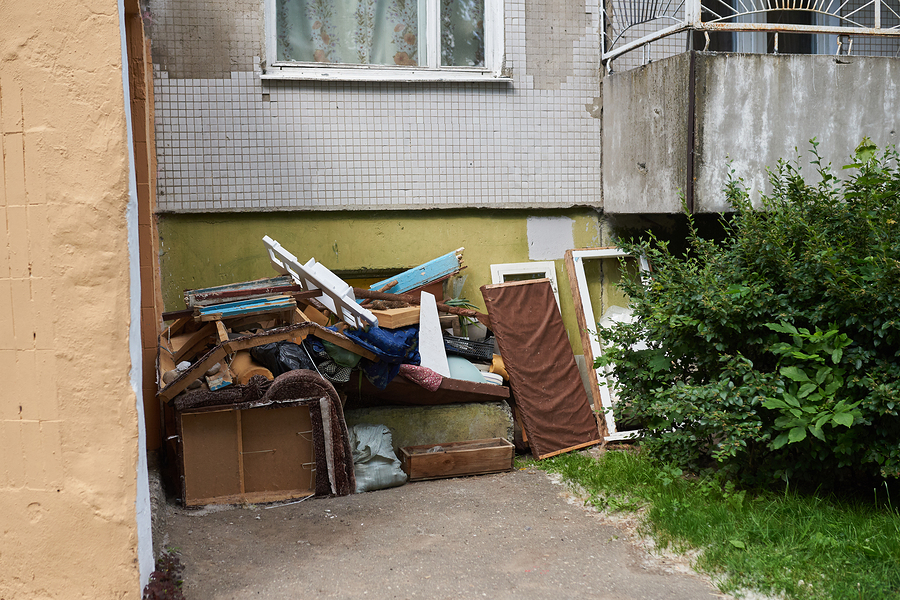 A garage can become a serious dumping ground- we have all been there! As your local affordable junk removal service provider we also offer tidying and relocating services to spruce up your garage to a useful and spacious area once more. With a simple booking and direction process, as well as low cost, let us help you to make the most of your home's space! Able to deal with all kinds of items and trash, we provide a garage clearouts cost-effective and environmentally friendly way to clear out your garage!
What is a Garage Clearout?
Over time we all know how a garage can become filled up and messy with everything we want to keep out of the house! Often the space where broken appliances are stored, as well as yesterday's skateboard discarded by the kids, and a whole load of unwanted clutter, employ a professional garage clearout to rejuvenate this space to start again, with a neat and tidy use! Our garage clearout service will remove or re-locate any items that you want gone, as well as tidying and haulage. For a low-cost, make the most of this convenience providing service, by using our professional team to do the jobs that you never quite get round to!
What do I need to do?
The process of a garage clearout is to provide absolute convenience! All you need to do is get in touch and book an appointment. When we arrive you simply need to point out the items you want to be removed, relocated, or tidied and our professional team will do just that. We have a whole array of vehicles and specialist equipment that means we can move any weight, size, shape, material, and item. So, whatever you need for your garage can be achieved! With complete removal and disposal an option, or relocation to another site, get in touch today to start the ball to this simple, easy, and cost-effective service rolling!
Garage Clearouts Removal
Our removal services aim to be as environmentally responsible as possible. We can remove whatever you need to go, of any size, weight, or purpose. This can include everything from refrigerators, to dishwashers, to smaller appliances, old bikes, toys, clothes- you name it we can take it! With these items, we endeavor to recycle, repurpose, and reuse by inviting local businesses to collect parts, materials, or whole items. In this way, we (and you!) support our local communities, as well as the environment, by avoiding landfill waste as much as possible.
Garage Clearouts Relocation
We also offer a relocation service for any of your items. If you have an off-site placement where things can be stored, we are the team to safely and carefully transport any size or weight of item to its next location. With a whole fleet of vehicles and specialist hauling equipment, our removal service is ideal for anyone wanting to relocate items or objects difficult to transport. Our experienced team takes the greatest care, ensuring zero damage along the way.