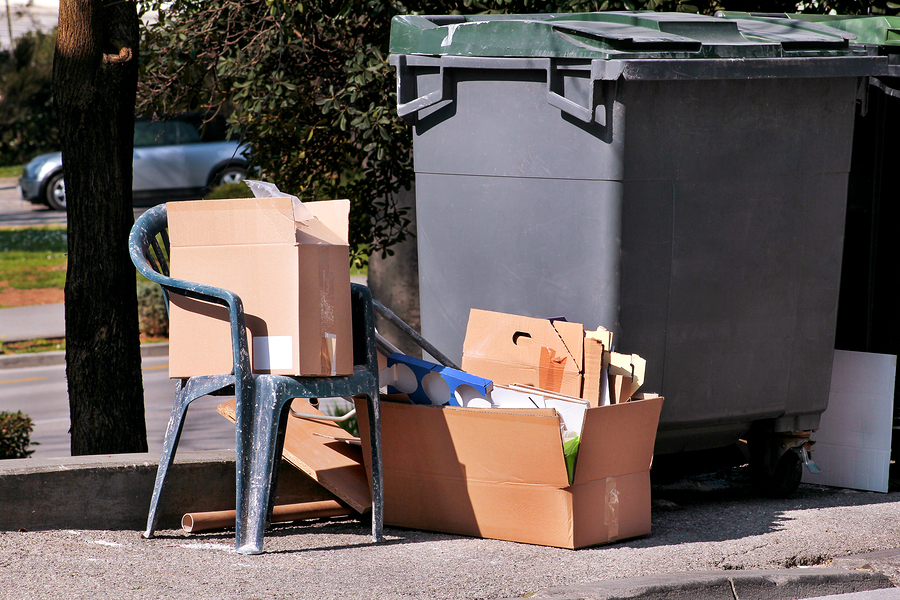 Austin Junk Haulers have been hauling trash and junk for the commercial businesses of Austin, TX for many years. Providing a trusted and reliable junk hauling services therefore we help you keep things running as smoothly as possible. Able to deal with all scenarios and items you need getting out of the way, we provide a low-cost method to safely deal with your waste. Aiming for sustainable ways to get rid of your junk and trash, you can rest assured that not only will we do a thorough trash haul away, but we will help you to be less wasteful too!
What is included in Commercial Junk Removal?
Our commercial junk service can deal with anything non-toxic that comes from your business. From paper waste to furniture and appliances, whatever the state, size, or material, we are the team here to help. Whether you have specific equipment that you need to get rid of or some constructions debris, we are here for you. Another case is if your waste is more similar to residential junk but on a larger scale. Offering competitive and affordable prices, plus absolute convenience, this service minimizes any disruption on your day, energy, and resources. Simply give us a call and we will be happy to come out and do the job at a convenient time for you!
Examples of junk and trash that we can deal with
With a diverse cohort of vehicles and specialist equipment, we can deal with almost everything that you may need hauling. With affordable prices and an expert team of staff who have been performing this work for many years, you can be assured that when you work with us absolute attention to detail and care of your property will be at the forefront of the service. Some of the items that we take include electronics, small and large appliances, furniture, paper and cardboard, plastic, metal, carpet, flooring, and glass. If you are unsure if we can take your item, please feel welcome to get in touch and we will be happy to clarify!
Commercial Junk Removal Larger items
As your local, premier junk and trash hauling service provider, we are the team to deal with all your removal needs. We have a diverse array of vehicles and equipment that allow us to deal with all scales of items and trash. No requirement is too big or too small, so please feel welcome to contact us to find out more. For a cost-effective, convenient, and safe way to remove your larger items, we are the team to help!
Where does it go?
We are an environment-conscious business, so whatever we remove we endeavor to find recycled, reused, or repurposed positions for. We have connections across local businesses, and those that are interested in what comes in will find amazing uses for old parts and materials. Wherever possible we avoid landfill use, instead, working hard to facilitate a sustainable cycle with your junk. To improve your business's footprint, as well as for convenience and cost-effectivity, work with us today!